Everyone will tell you Abel Tasman is amazing: that's a fact. But the Abel Tasman surroundings deserve one or two days if you want to fully enjoy the area.
Split Apple Rock
The most Instagram-able rock in New Zealand! The drive from Nelson and Split Apple Rock is only a 20-minute detour (one way) from the main road.

Coastal Drive and Puponga
The coastal drive to Puponga will be about two hours. You don't have a lot of stops over there but the view is great and when you arrive in Puponga, you have many options:
From Puponga, you can go for a walk along the beach. The most famous one is a 2-hour walk. However, it can be quite a long day and don't forget that you will probably have to drive all the way down to your backpackers hostel – ours was in Takaka, but it's even worse if yours is in Marahau.
Wharariki Beach and Cape Farewell: two amazing places and Wharariki is probably the best beach I've been to during this two-week trip. Lots of currents, so don't try to swim too far, but the view is amazing: sand dunes, flowers, seals sleeping around, huge rocks stepping up into the ocean, just for you!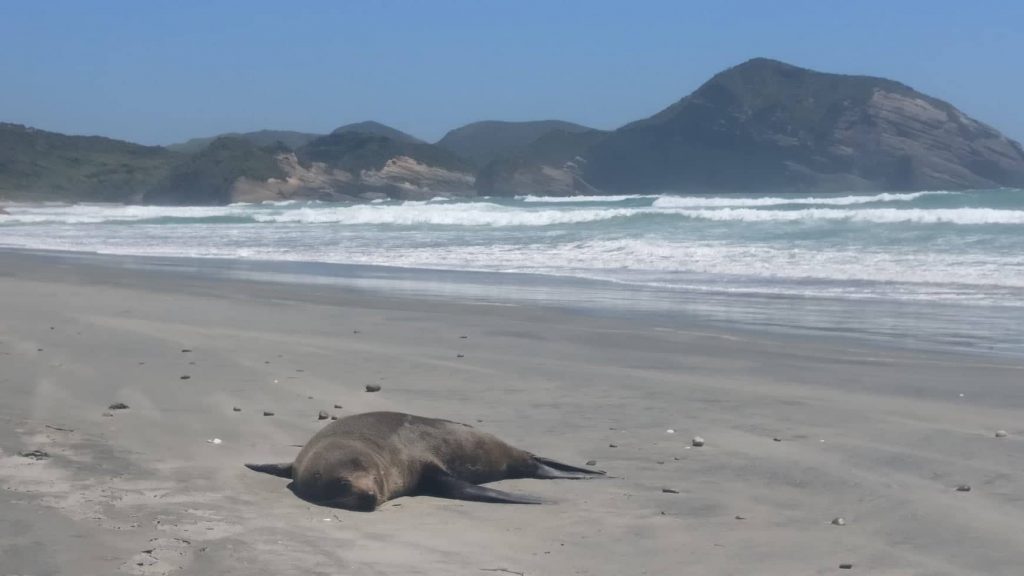 Bainham
This small town is a 20-minute detour from Collingwood, on the coastal drive. You can visit the surroundings of Salisbury Falls, the Aorere Goldfields and if you go all the way down the valley, the Heaphy Track is a great one to enjoy the mountains. But if you don't want to spend more than a couple of hours in Bainham, stick to the two first spots, as the Heaphy Track is a long hike and you need to drive to access it.
Check out the next part of my trip – Abel Tasman – here.
Check out my full trip here.
And come back next week for the next instalment