My friends told me Abel Tasman National Park was going to be great, that Tekapo would be amazing. But they didn't talk about this nearly six hour drive! So I didn't have any expectations. What a surprise! By far, the South Island is amazing at any time and everywhere. From Abel Tasman to Greymouth, you will go through some mountainous roads, Rotorua Lake, all along the river to the Buller Gorge Swing Bridge to get some Hawaiian vibes and see the unique Pancake Rocks! Let me pick you up for a road trip!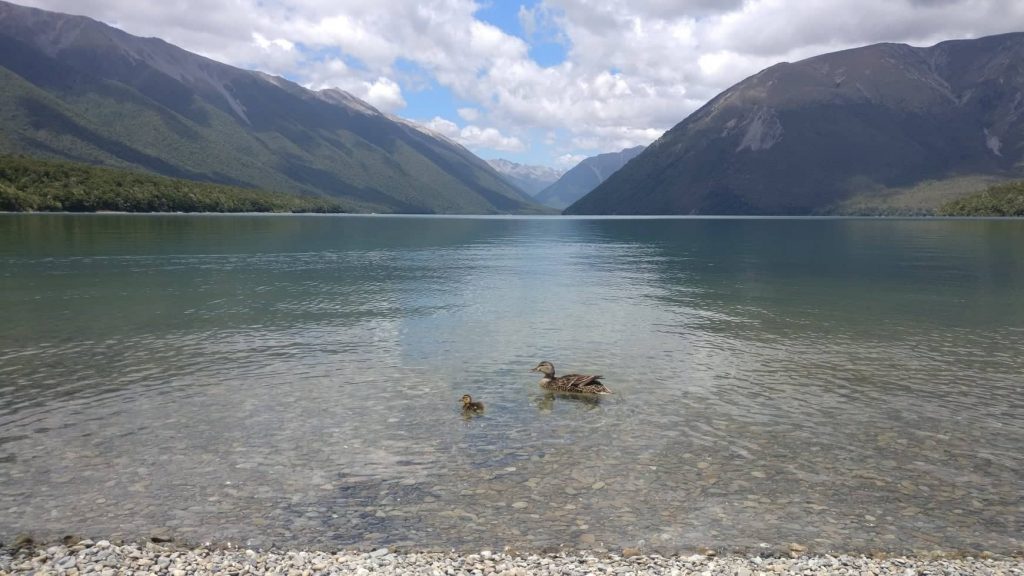 Rotoroa Lake
Located halfway through your trip, Rotoroa Lake is a very Instagram-able spot – sit at the end of the dock, face the lake and ask your friend to take a picture with the mountains and the lake as a background!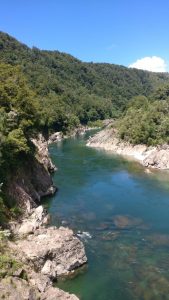 Buller Gorge Swing Bridge and water
30 minutes away from Rotorua, you can enjoy a walk and the swinging bridge for NZ$10. We were quite surprised to have to pay, as almost everything is free in the South Island. As far as the bridge and the short walk are nice, the longer walks didn't impress us and are probably not worth the time invested.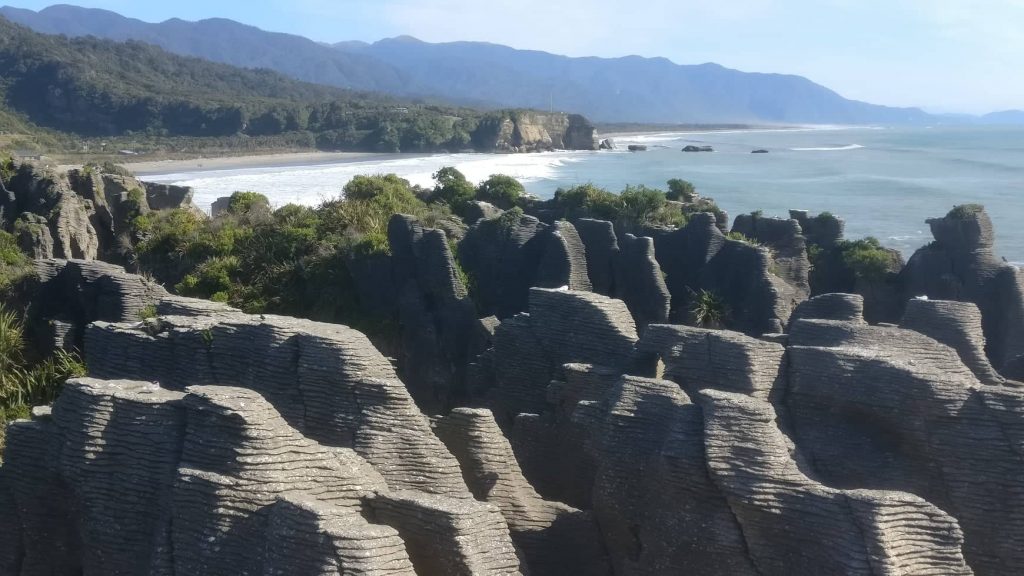 Pancake Rocks
After driving along the Buller River, you will finally see the west coast of the South Island. The palm trees next to these big mountains and the ocean reminded me of Hawaii. You have a few spots where penguins are seen, but we didn't have any luck that day.
Pancake Rocks are right next to the city Punakaiki. These rock formations, accompanied by blowholes and surge pools, to add to your bucket list. Located right next to the road, it's a 30 minute walk.
Greymouth
Finally, after a long day, you will reach Greymouth, a small city facing the ocean. Be ready for chasing the sunset and enjoy your time in this very relaxing city. Tomorrow will be another adventure for sure!
Check out the next part of my trip – Abel Tasman – here.
Check out my full trip here.
And come back next week for the next instalment.